The Sutton family were settled in their premises above the shop at 48, High Street, Bilston. The shop was a pork butchers shop.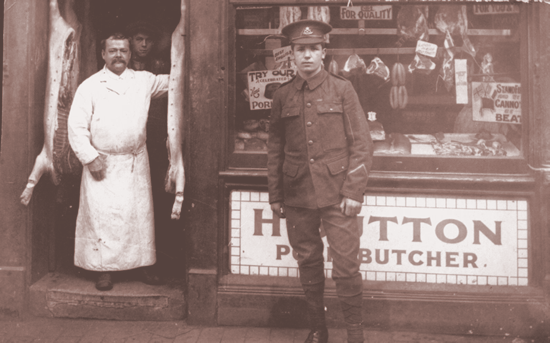 His father (also called) Henry was aged 37 and his mother Rebecca was 35
There were five sons in the family - no daughters:
They also had a girl living with them as a domestic servant: Mary Edith Oldfield, age 22, from Wolverhampton.